In this blog, you will get info on:
• How to convert existing website traffic into leads
• The important role a CTA (Call-to-Action) plays
• Why creating a compelling one is so critical
---
So, you have a website, maybe even a newly redesigned one, and you're wondering what the next steps are so you can capture some leads? Makes perfect sense. But this is where many organizations struggle.
We all know that unlike "Field of Dreams", just because you build it, doesn't mean they'll necessarily come. That's where moving beyond the basics comes in. However, you will soon discover that there are so many "solutions" to pursue, and each with a tremendous depth of potential execution and best practices, that deciding what to do next – and being correct – is daunting.
At TE+A Marketing, we help our clients go beyond templated vanilla websites to create powerful digital hubs that grow, integrate, and evolve to best accomplish their objectives.
So, let's start with capitalizing on the current traffic you do have coming to your website. That usually means two things… you have to know how much traffic you have coming to your website, and you need to have a compelling reason to get someone to leave their information — something much more than contact us. You need a great call-to-action, or CTA as they are also known.
To get a snapshot of your website traffic, you should be checking your google analytics on a regular basis — it's an important part of managing your digital hub. You will find a tremendous amount of data that is crucial to gaining insight into your website's performance and how to improve it. Finding information on your website traffic is easy – and you can view it from many perspectives — monthly to weekly, day of the week, time of day, etc.
You should also review another key piece of information in google analytics, the average amount of time visitors spend on your website. Knowing how long visitors stay on your site gives you the ability to gauge what success may look like from your current traffic.
---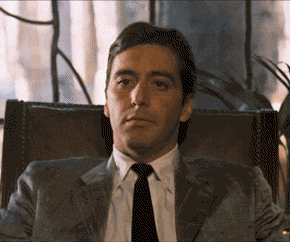 ---
Now let's talk CTA… the three letters that mean so much to your website's ability to capture a lead. CTA is a common term and acronym that is often given very little thought, and as a result, has generic execution and limited results. Developing a CTA that is compelling, cost-effective to fulfill, and ideally even qualifies them, is the goal. Think of it as the bridge to having unknown website visitors raise their hands, fill out a form and become a new prospect. We're not talking about a generic contact us form; think of it as an offer from your firm that provides something of such value that a website visitor will provide their contact information in exchange for the CTA's deliverable.
Discounts, freebies, BOGOs, second opinions, podcasts, contests, quizzes, newsletters — and the list goes on. These are just some of the common offers and it's important to craft one that is the right fit for your firm. With all the effort needed to drive traffic to your website, getting the CTA right is crucial. Carefully thinking this through with our clients is one of the most important ways we help them become successful with lead generation efforts on their websites.
---
Remember, these five things when you roll up your sleeves and roll out your CTA:
Avoid Generic: Take the extra step to add a special wrinkle (or two) when you iron out your CTA to make it more unique and compelling.
Brand Wrapper: Engrain your organization's cultural message into the CTA. Try to go beyond just adding your firm's name to a generic term.
Show the Value: Detailing the process, approach, or steps that constitute the CTA is essential to communicating its value – many miss this key step!
Critical Review: Be sure you carefully review your CTA and have a solid plan to fulfill it – especially if it has a robust deliverable, such as a custom report or analysis component.
Perfect Placement: Don't hide it! Find the right placement(s) for your CTA on your website and landing pages — as well as how it can be leveraged in areas outside your website, like social.
---
A great CTA is the first step toward monetizing your website and generating high-quality leads on a consistent basis. It's a key ingredient that will push users toward taking the next step you and keep them engaged. No matter which CTA route you want to go, the important thing is that you use it. Ignoring the CTA is one of the top mistakes we see companies making.
---
Want some guidance on building out a strong CTA?
Let TE+A Marketing help. We'll work with you to build, brand, and implement a call-to-action that is sure to get effective results.